Product Description
Disposable Sampler Swab is used for the collection and transportation of clinical influenza, new coronavirus, avian influenza (such as H7N9), hand, foot and mouth virus, measles and other virus specimens, as well as mycoplasma, ureaplasma, and chlamydia specimens. Sampling swabs are individually packaged, and the swab handle is easy to break at any position.Both inactivated and non-inactivated preservation solutions, single swab and double swab are available in two packages Product shelf life: 12 months, product storage conditions: 2-25℃ storage.
| | | | |
| --- | --- | --- | --- |
| Model No. | TS-B | Material Rubber | Plastic |
| Certificate | CE | Reactant State | Liquid |
| Trademark | JSHXRT | Specification | 1test/box |
| Origin | Taizhou | Volume | 2ml |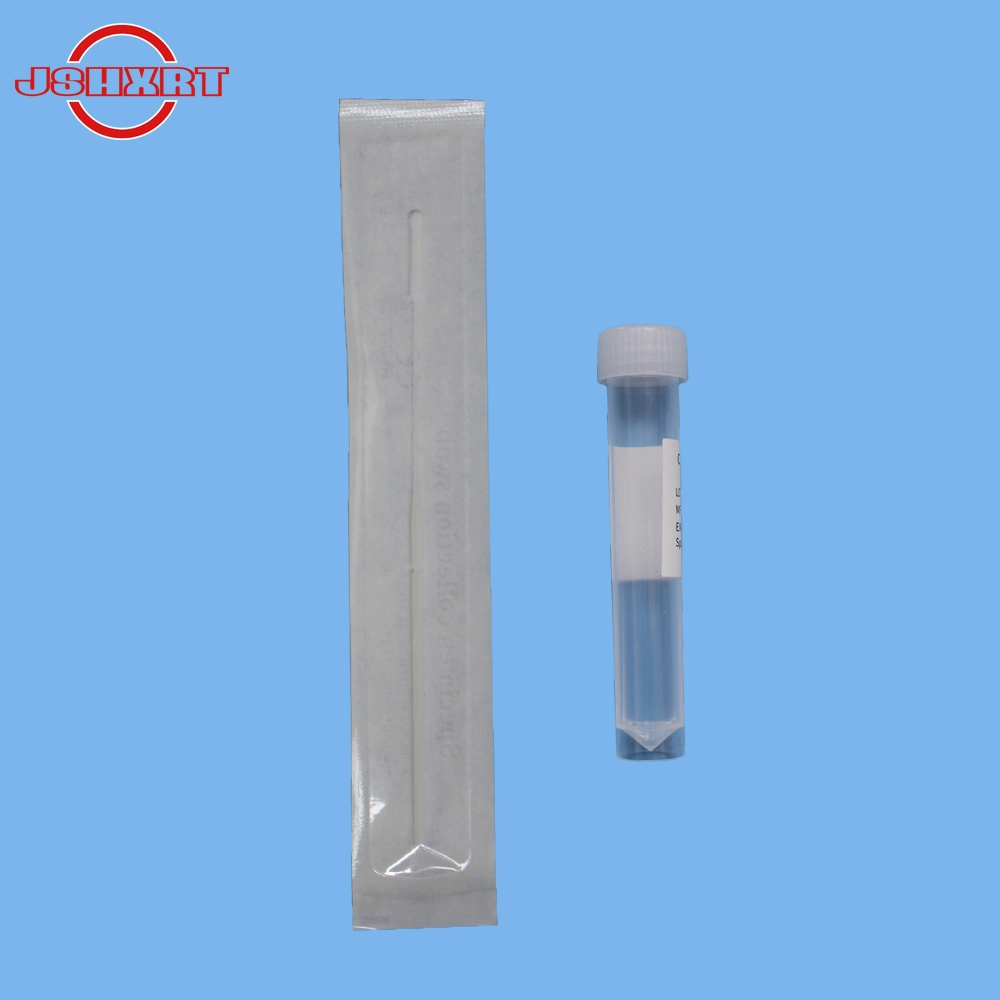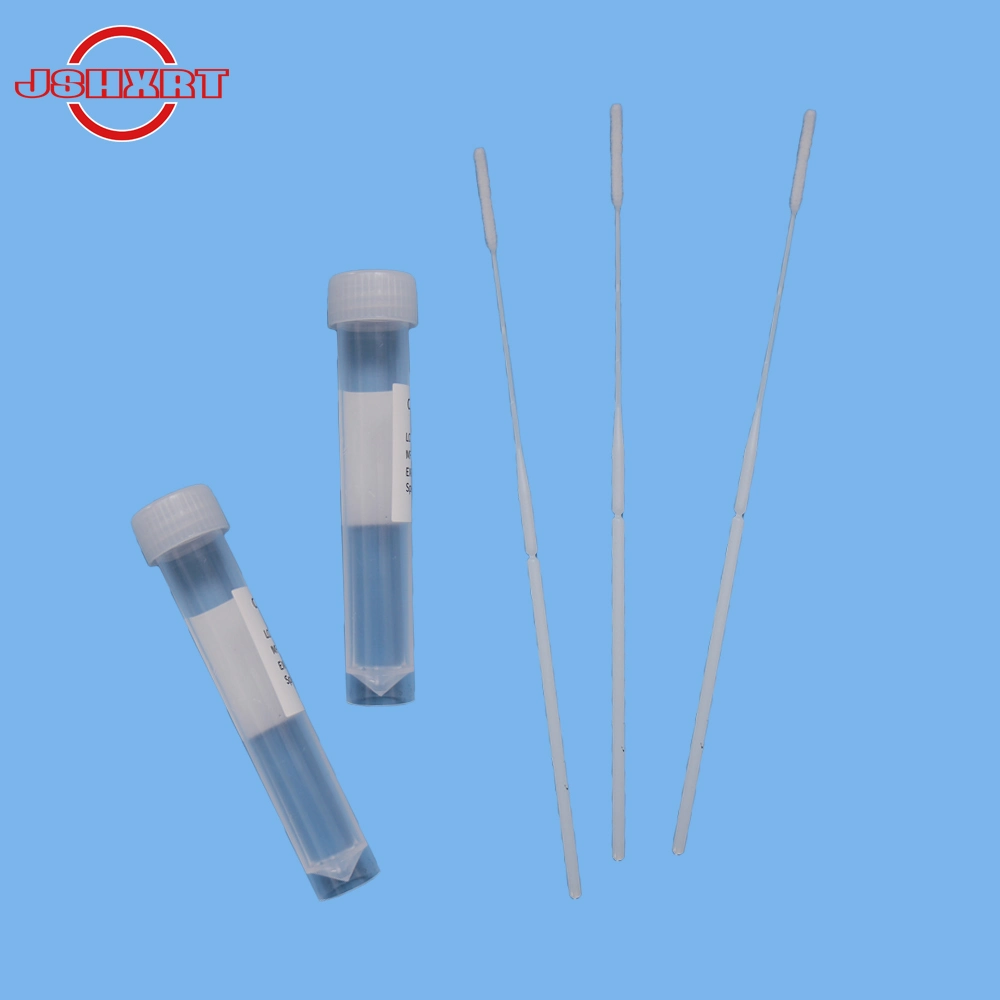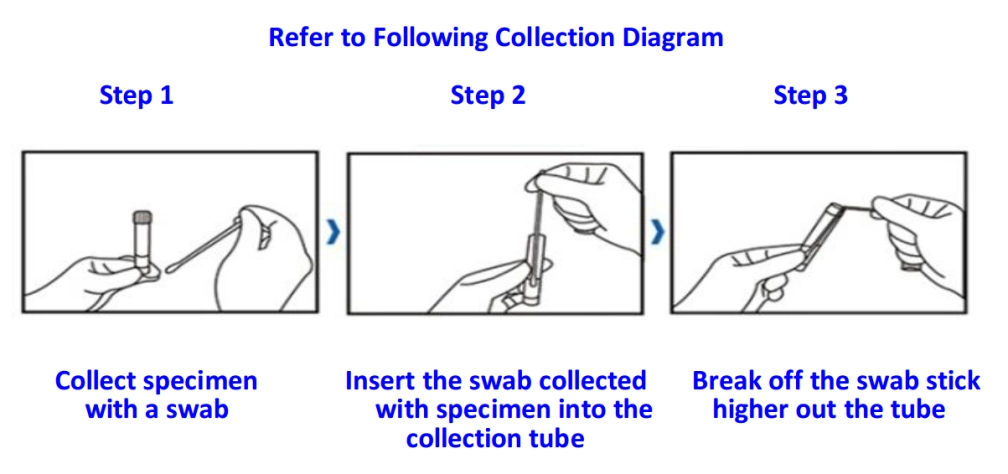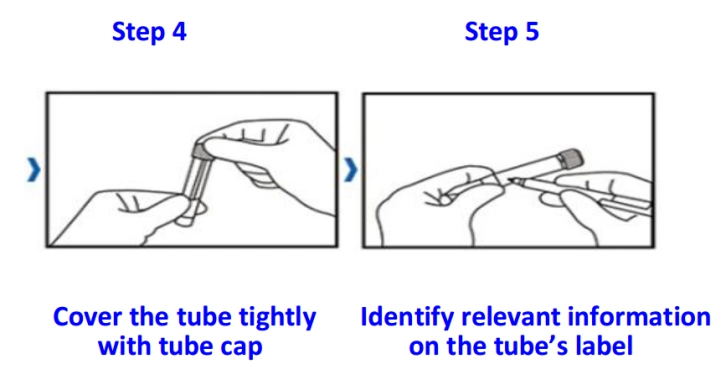 ★This product is a virus sampling kit consisting of a preservation tube (with built-in virus sample preservation solution) and a sampling swab. This product is suitable for nucleic acid extraction of various influenza virus, avian influenza virus, COVID-19 and other virus samples. It is also suitable for sample collection and transportation of chlamydia, mycoplasma, and ureaplasma urealyticum. Samples are usually collected from the mouth, throat, nasopharynx, anus and other parts of the human body.
★The built-in virus sample preservation solution is divided into non-inactivated solution and inactivated solution.
Non-inactivated type: built-in 2ml clear/pink solution, suitable for virus preservation, can maintain virus activity in a wide temperature range and keep the originality of the sample as much as possible. Lysate-free, maintains pathogen activity and integrity.
Inactivated type: built-in 2ml of guanidine-free solution, which can stably preserve viral nucleic acid at room temperature without being degraded, which can prevent the nucleic acid in the sample from degrading before detection, resulting in wrong nucleic acid detection results.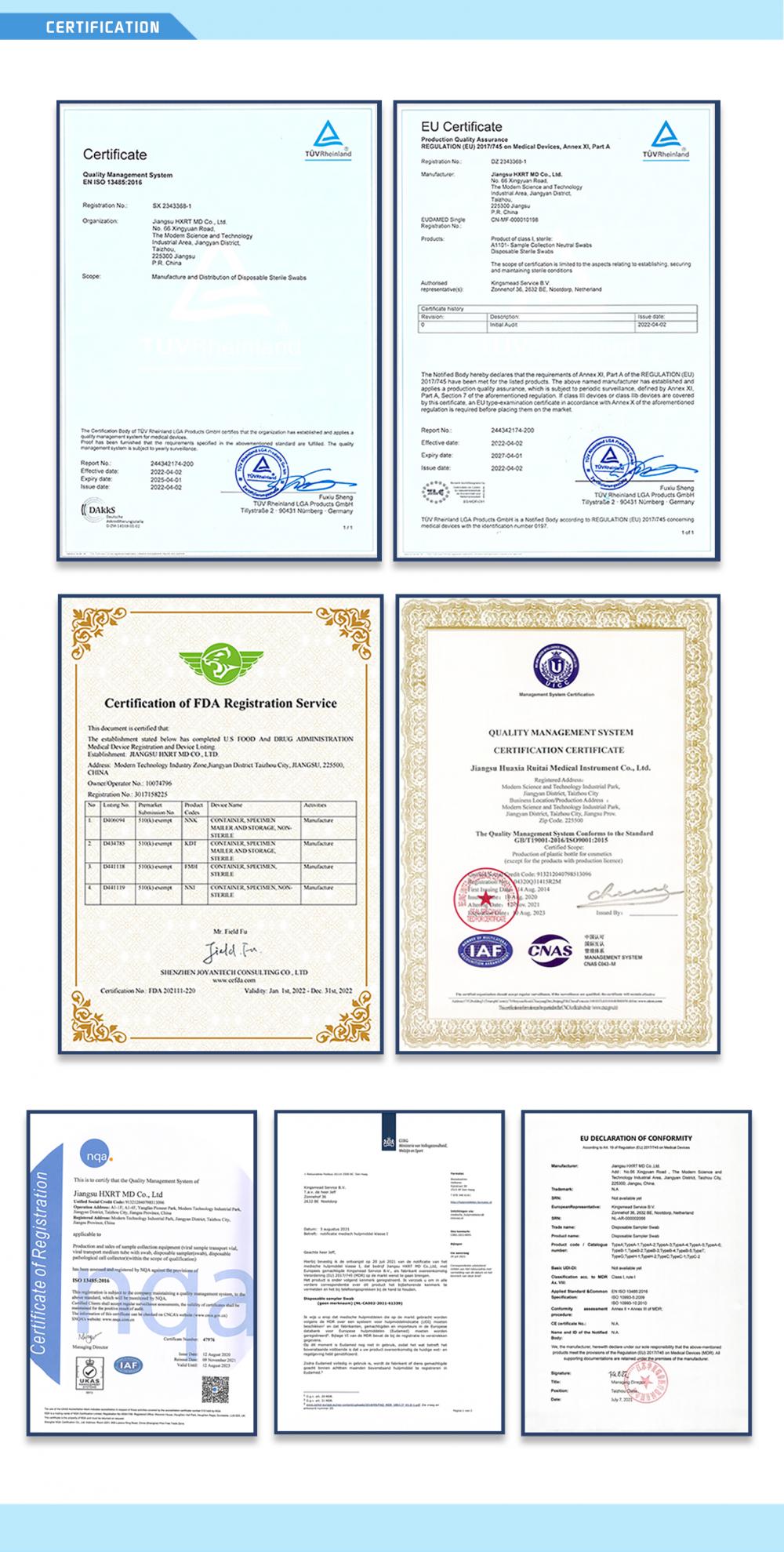 Model/A type: 1/pack, 100/pack, 200/pack, 500/pack.
Type B: 1/bag, 100/bag, 200/bag, 500/bag.
Intended use Disposable sampler for collecting, transporting and storing samples (virus, chlamydia, mycoplasma and ureaplasma).
Indications: for the collection, storage and transportation of viruses, chlamydia, mycoplasma and ureaplasma.
Contraindications: This product is strictly prohibited for sampling bacterial samples, and the disinfectant itself contains antibiotics that inhibit bacteria.
Test population: suitable for all people who need to wipe
Target users: Qualified doctors, nurses collecting specimens in medical laboratories or hospitals
Composition: Usually consists of cotton swabs.
Scope of application: For sample collection, transportation and storage.
Precautions: This product is for single use only. The instructions for use must be strictly followed. It should be destroyed immediately after use. Reuse is prohibited. The disposal of its waste shall be carried out in accordance with the provisions of national environmental protection laws and regulations.
Storage requirements: The product should be stored in a dry, ventilated, radiant, clean room. The batch number of the product is on the package seal and is valid for 2 years. Please read the instruction manual carefully before use, and pay attention to the production date and batch number.
Instructions for use:
1. Sampling tubes and swabs can be sterilized before use by medical institutions or users.
2. Mark the relevant sample information on the sampling tube and inject an appropriate amount of sample solution.
3. According to different sampling requirements, collect the sample swab at the corresponding position, hold the handle and gently insert the swab into the sampling area, gently rotate the swab 3-5 times, and then take it out slowly.
4. Put the sample into the sampling tube, remove the sample swab from the sampling tube, tighten the cap, seal the sample, and complete the sampling.
5. Newly collected clinical specimens should be sent to the laboratory within 48 hours at 4°C, and shall not be sent to the laboratory within 48 hours. They should be kept at or below -70ºC. Specimens sent to the laboratory should be inoculated and separated as soon as possible, and stored at 4°C for 48 hours. If the inoculum is not inoculated, it should be kept at -70 ºC or below.
6. The conventional sampling method is as follows:
A) Nasal Swab: Gently wipe the tip of the swab into the nasal passages of the nasal passages, stay for a while, and then slowly exit. Wipe the other nostrils with another cotton swab, dip the tip of the swab into the sample, and discard the tail.
B) Pharyngeal swab: wipe the bilateral pharyngeal tonsils and posterior pharyngeal wall with a swab, immerse the swab head in the sampling solution, and discard the tail.
C) Gargle: gargle with 10mL normal saline, rinse the head and back, make an "oh" sound, let the saline rotate in the pharynx, and collect the wash with a 50mL empty sampling tube.
D) Nasal washing: The patient takes the body position, tilts the head slightly back, and injects 50 mL of normal saline into the nostrils with a pipette. He asked the patient to make a K sound to close the pharynx at the same time, and then asked the patient to lower his head to release the normal saline, collect the lotion with a 50mL empty sampling tube, and repeat the above process to clean both nostrils.
E) Nasopharyngeal aspirate: Tracheal and bronchial secretions are typically collected with this method. Mucus is extracted from the nasopharynx using a collector connected to a negative pressure pump. First insert the collection head into the nasal cavity and turn on the negative pressure. The head of the collector is collected and pushed out slowly. To collect mucus, wash the collector 3 times with 5 mL of liquid.
F) Autopsy specimens: collect autopsy tissue specimens, and perform specimen separation if necessary. Specimens are autopsy tissue.
G) Mycoplasma, Chlamydia and Ureaplasma urealyticum Ureaplasma urealyticum samples: Male: Rotate sterile cotton around the urethra to deflate for 1 minute.
2 cm for a few seconds. Women: To remove mucus from cervical mucus, insert 1-2 cm into the cervical canal with a sterile cotton swab.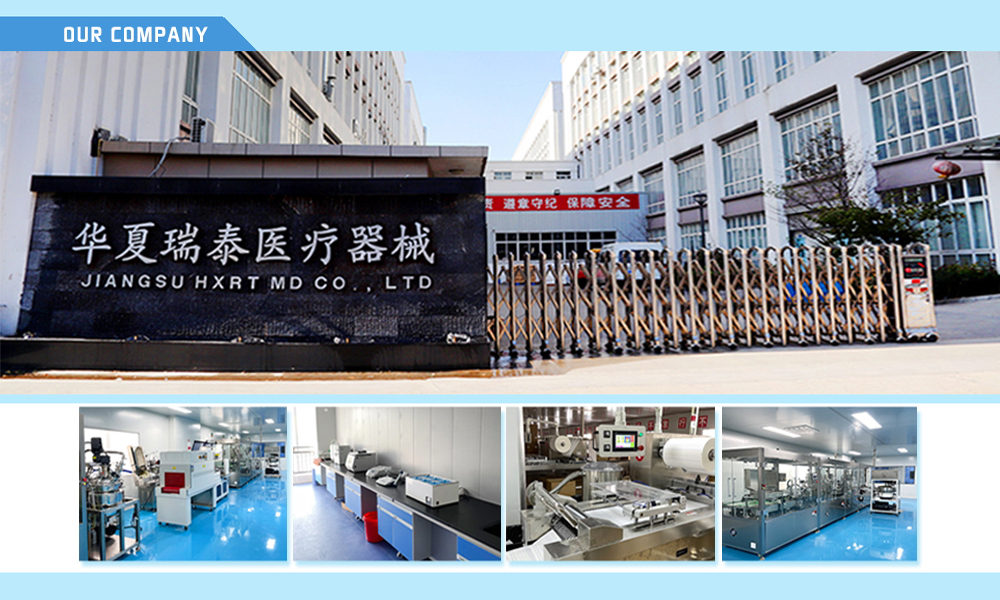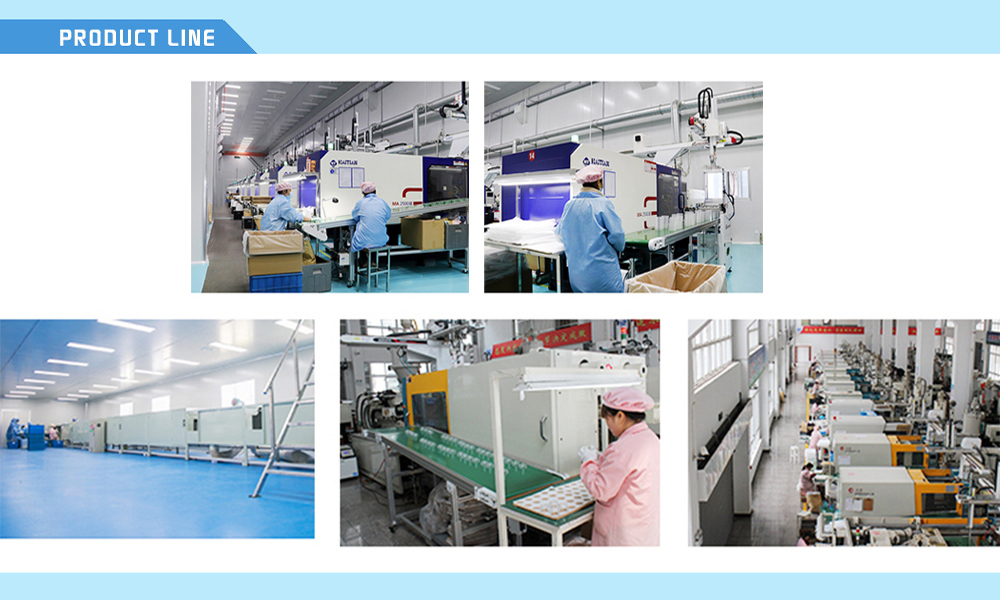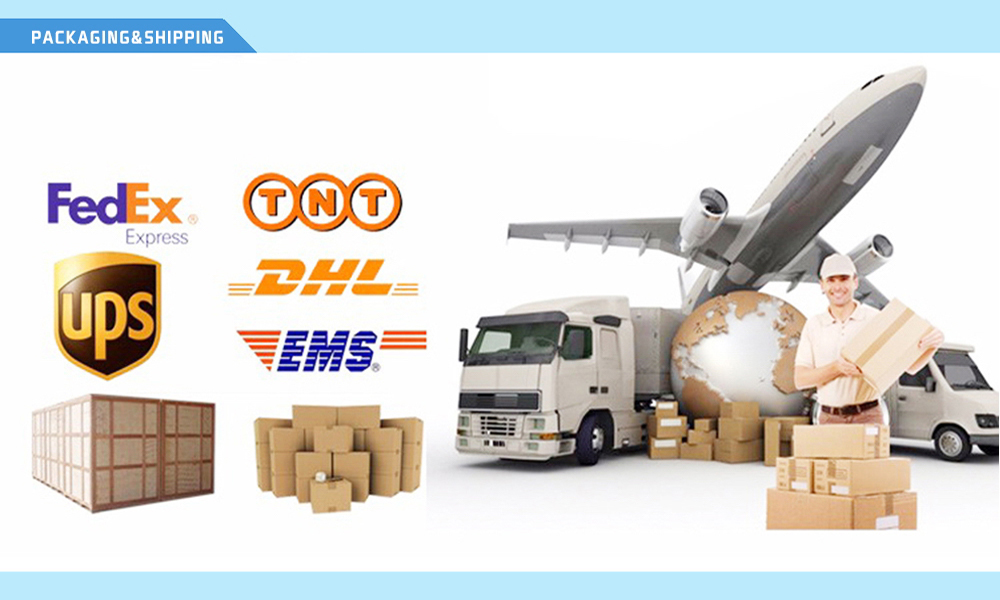 Jiangsu Huaxia Ruitai Medical Equipment Co., Ltd. was established in 2013. The company is located in the Modern Science and Technology Industrial Park, Jiangyan District, Taizhou City, Jiangsu Province. It is a high-tech enterprise engaged in the research and development and production of disposable laboratory inspection consumables, cell culture, molecular biological consumables and laboratory auxiliary instruments. Mainly engaged in centrifuge tubes, flocking swabs, cell culture dishes, virus sampling tubes, single-use virus samplers, single-use virus sampling tubes, spit liquid collector, spit liquid collector, automatic extractor, and automatic nucleic acid The company occupies an area of 30,000 square meters for extractors and other products. It has standard workshops, complete production equipment, a good production environment and a group of high-quality production, technology, and management personnel, and has formed a complete quality assurance system.
The company has always adhered to the corporate tenet of "R&D innovation, pursuit of quality", focusing on laboratory testing consumables, cell culture, laboratory auxiliary equipment and other fields, focusing on continuous innovation and development, improving product technology content, enriching product categories, and realizing product upgrades. Improve the core competitiveness of enterprises.
Huaxia Ruitai regards product quality as the vitality of the enterprise, and has established a set of strict internal quality control system in accordance with international quality standards, conducting quality inspections from raw materials to finished products batch by batch, focusing on production and creating high-quality products with heart, to ensure the authenticity of experimental test data. Effectiveness and cost-effectiveness make the product more competitive.
At the same time, Huaxia people are constantly strengthening the systematic training of employees, constantly improving the optimization of customer service, truly focusing on quality and service, and creating more customer value. Huaxia people are willing to cooperate sincerely with people from all walks of life, and will continue to work with more industry elites to fulfill their responsibilities for the health of all mankind.


Company Name: Jiangsu HXRT MD Co.,Ltd
Representative: chen chun hua
Product/Service: Disposable Swab , VTM Tube , Saliva Collection Kit , Extraction Tube , Blood Collection Tube , Cryo Tube
Capital (Million US $): 20000000RMB
Year Established: 2013
Total Annual Sales Volume (Million US $): US$5 Million - US$10 Million
Export Percentage: 31% - 40%
Total Annual Purchase Volume (Million US $): US$5 Million - US$10 Million
No. of Production Lines: Above 20
No. of R&D Staff: 5 -10 People
No. of QC Staff: 5 -10 People
OEM Services Provided: yes
Factory Size (Sq.meters): 10,000-30,000 square meters
Factory Location: No.66 Xingyuan Road, the Modern Science and Technology Industrial Area,Jiangyan District, Taizhou City,225300, Jiangsu, China
Contact Person: Ms. Vivian
Tel: +86-0523-88310598